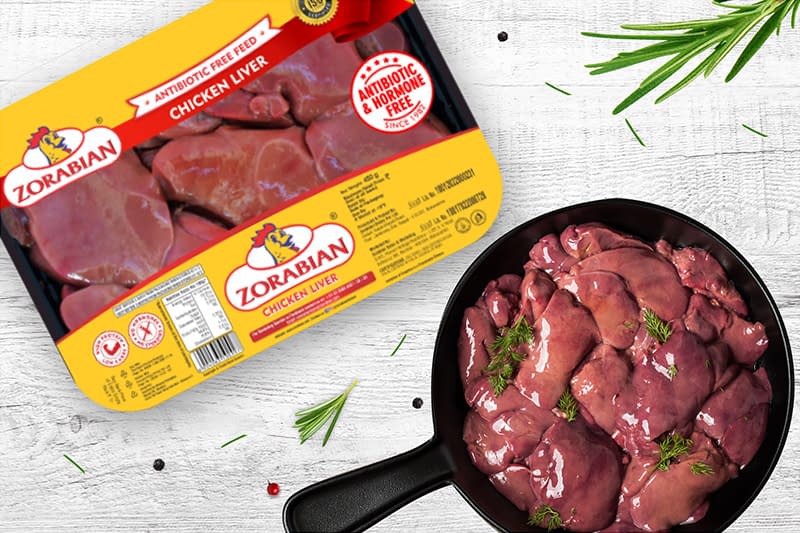 Boneless | Medium Pcs
Protein Content: 18.5 gm / 100 gms
3 Days if stored at 0 – 4°C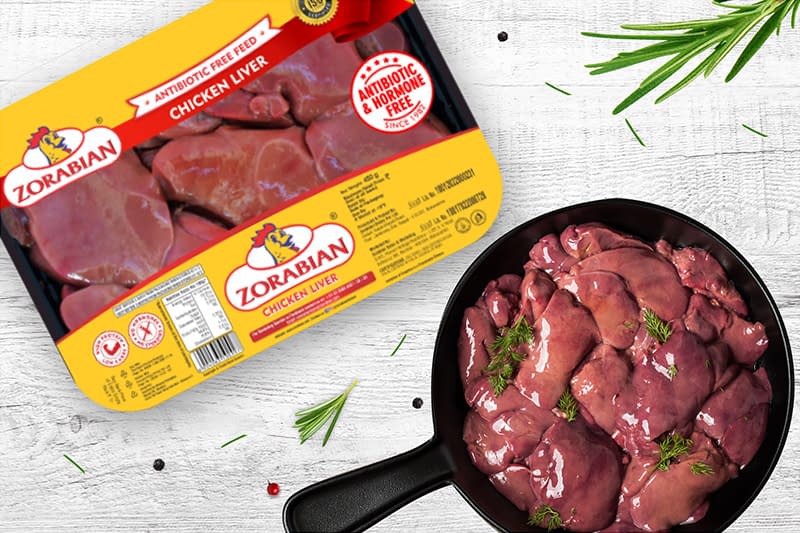 Boneless | Medium Pcs
Protein Content: 18.5 gm / 100 gms
3 Days if stored at 0 – 4°C
Zorabian's Chicken Liver is procured from birds grown on our own farm and is clean, full of vitamins, and cut into bite-size pieces for easy handling. Chicken Liver always has a niche of its own and choosing the right liver for your dish is important as they have a strong flavor and can get spoilt it has not been handled well.
Farm fresh chicken delivered everyday straight from our own farm in refrigerated vans.
100% Antibiotic and Hormone free.
Zorabian chickens only consume 100% vegetarian feed made from maize and soya.
Birds are raised in Zorabian's bio-secure farm and are never purchased from unknown sources.
Handled by professional artisans.
Daily sanitization of all equipments, crates, and transport vans.