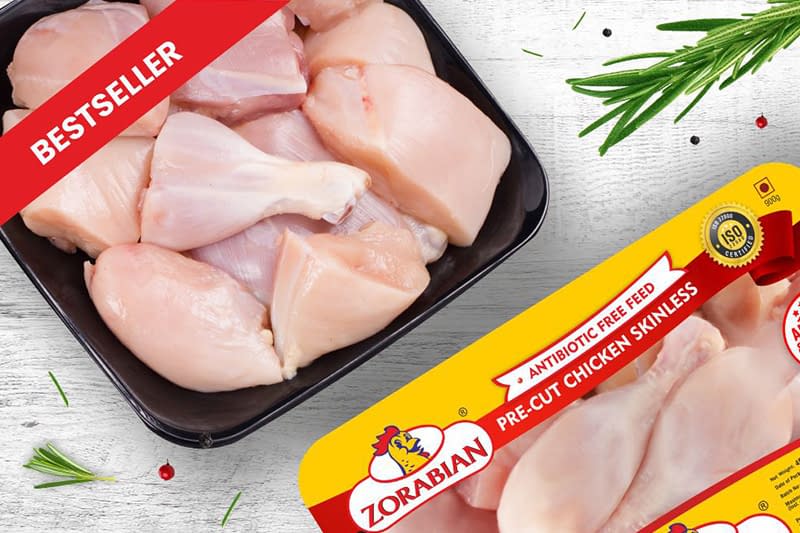 Contains Bone | Medium to Small Pcs
Protein Content: 25 gm / 100 gms
3 Days if stored at 0 – 4°C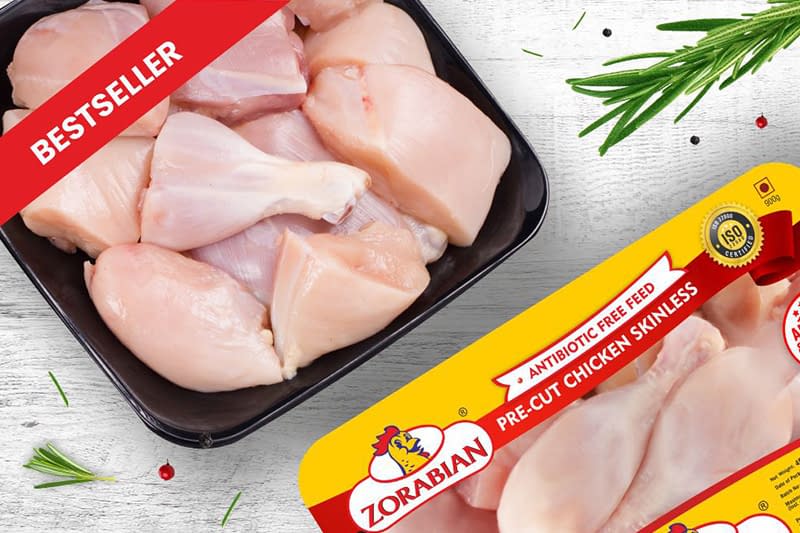 Contains Bone | Medium to Small Pcs
Protein Content: 25 gm / 100 gms
3 Days if stored at 0 – 4°C
Pre-cut or curry cut is whole chicken cut into medium-sized pieces ideal for general cooking, biryanis, and curries. Zorabian's Pre-cut is the most preferred choice among our loyalists for its absolute freshness, super clean cuts, and tenderness.
Farm fresh chicken delivered everyday straight from our own farm in refrigerated vans.
100% Antibiotic and Hormone free.
Zorabian chickens only consume 100% vegetarian feed made from maize and soya.
Birds are raised in Zorabian's bio-secure farm and are never purchased from unknown sources.
Handled by professional artisans.
Daily sanitization of all equipments, crates, and transport vans.