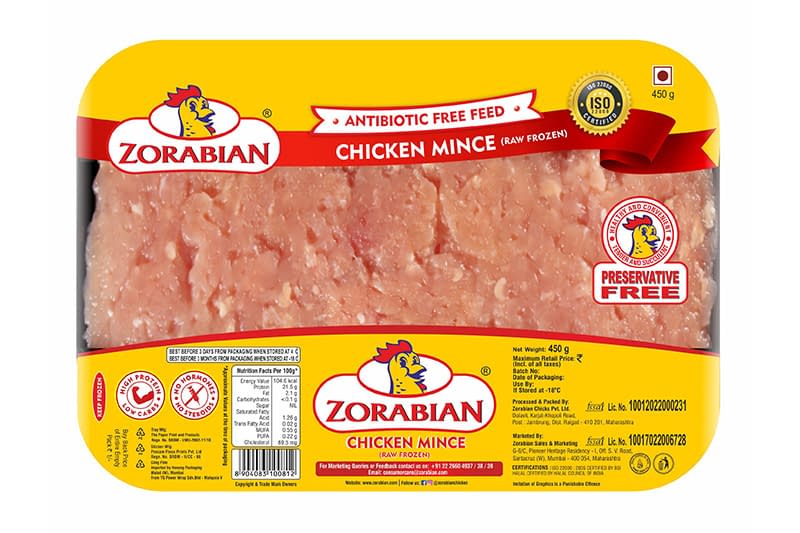 Boneless | Extremely Small Pcs
Protein Content: 21.5 gm / 100 gms
3 months if stored at -18°C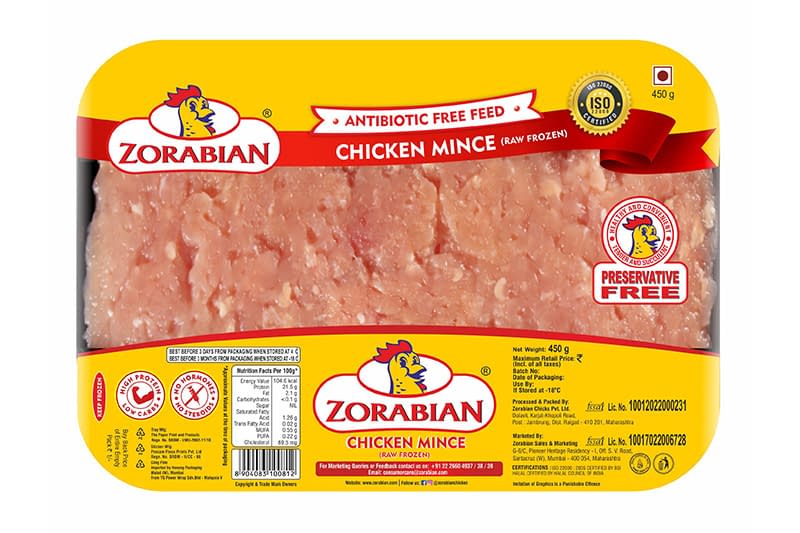 Boneless | Extremely Small Pcs
Protein Content: 21.5 gm / 100 gms
3 months if stored at -18°C
Mince or Kheema is finely chopped tiny pieces of Chicken Leg Boneless and Breast Boneless meat ideal for making Kebabs, Cutlets, and Burger Patties. Zorabian's Chicken Kheema is light pink, tender, and with an almost nil fat content.
Farm fresh chicken delivered everyday straight from our own farm in refrigerated vans.
100% Antibiotic and Hormone free.
Zorabian chickens only consume 100% vegetarian feed made from maize and soya.
Birds are raised in Zorabian's bio-secure farm and are never purchased from unknown sources.
Handled by professional artisans.
Daily sanitization of all equipments, crates, and transport vans.