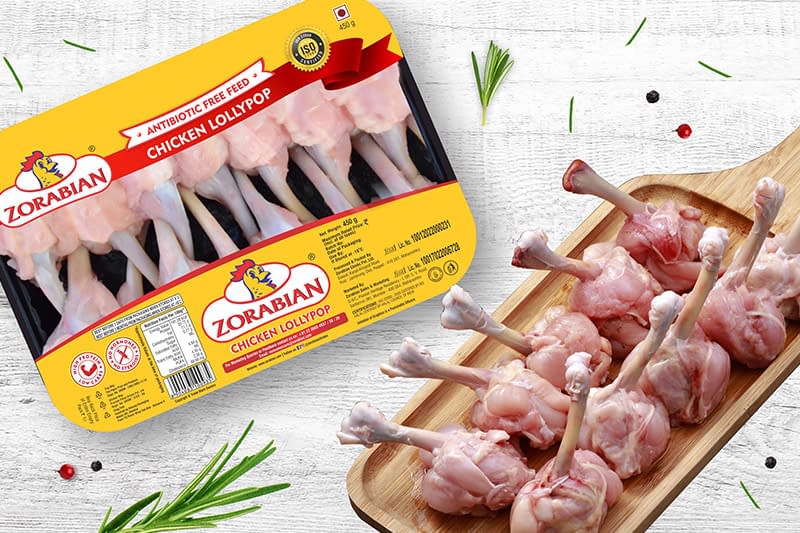 Contains Bone | Medium Pcs
Protein Content: 21.6 gm / 100 gms
3 Days if stored at 0 – 4°C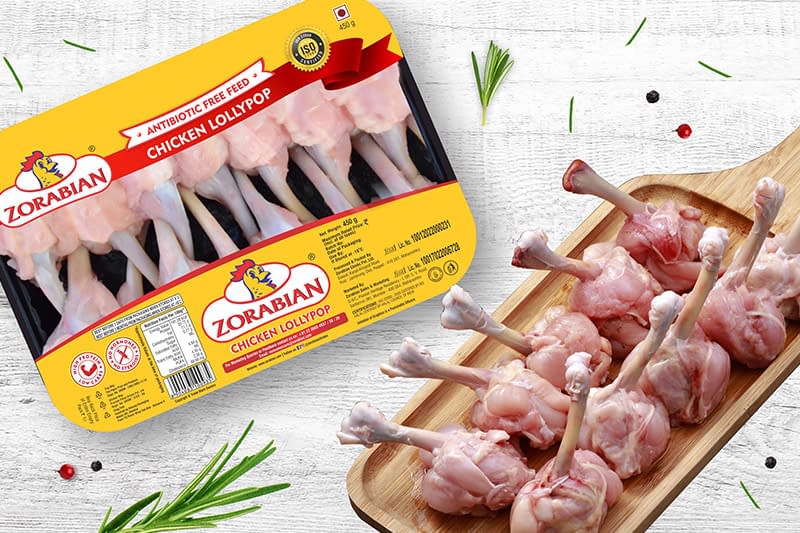 Contains Bone | Medium Pcs
Protein Content: 21.6 gm / 100 gms
3 Days if stored at 0 – 4°C
Making popular party appetizer Chicken Lollypops was never so easy with Zorabian's clean and chunky Chicken Lollypops. Now make the lip-smacking starter in minutes and surprise your guests with delicious home-cooked lollypops.
Farm fresh chicken delivered everyday straight from our own farm in refrigerated vans.
100% Antibiotic and Hormone free.
Zorabian chickens only consume 100% vegetarian feed made from maize and soya.
Birds are raised in Zorabian's bio-secure farm and are never purchased from unknown sources.
Handled by professional artisans.
Daily sanitization of all equipments, crates, and transport vans.